Overview
We are a small, women-owned and women-run law firm with a focus on trusts and estates and elder law, as well as the transactional matters critical throughout the life of your business. Our unwavering goal is a successful resolution of your legal issues, along with the utmost in client satisfaction.
At Moonan, Stratton & Waldman, our partners Kristen Prull Moonan and Amy Stratton and their team take a hands-on approach … from the very first meeting to the conclusion of your legal matter.
Our firm's roots date back three generations and we are proud of our long-term relationships with generations of clients and their families.
We are conveniently located at Four Richmond Square on Providence's East Side with plenty of free parking and handicapped accessibility.
See A Full List Of Our Services
How We Work
We appreciate that our clients come to us for our depth of technical knowledge, but also for our sensitivity to their current circumstances, which may, at times, be challenging and overwhelming.
At Moonan, Stratton & Waldman, you will find that we listen with compassion and consideration to our clients' most pressing concerns to determine the best legal strategies. We are known for finding creative solutions and, of equal importance, explaining your options and their potential impact in a way that is both respectful and understandable.
Our Mission
At Moonan, Stratton & Waldman, you'll notice we strive for the highest quality of honesty, integrity and professional excellence in everything we do.
We are dedicated to providing you with the best and most efficient legal solutions, working collaboratively with our clients and other key professional advisors. We seek to improve our performance continually; we stress the importance of quality and productivity in all aspects of our legal work.
We encourage our attorneys and staff to give back to our profession and to the communities where we work and live.
Our ultimate goal is a successful resolution of the issue at hand, along with the utmost in client satisfaction.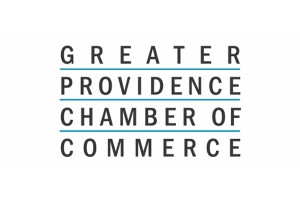 See Our Partners in Action with the Greater Providence Chamber
Estate Planning For Your Health-Finances-Assets-Heirs
View Video
[testimonials_slider list char_limit=170 hide_title=true hide_email=true hide_url=true hide_location=true hide_company=true show_start_stop="false"]
Medicare prescription drug plans can have a coverage gap—called the "donut hole"--which limits how much Medicare will pay for your drugs until you pay a . . .
One of the greatest fears of older Americans is that they may end up in a nursing home. This not only means a great loss of personal autonomy, but also . . .
Do you have a will? A durable power of attorney? A health care proxy? If not, why not? Failure to create an estate plan risks causing discord in your . . .