Overview
We are a small, women-owned and women-run law firm with a focus on trusts and estates and elder law, as well as the transactional matters critical throughout the life of your business. Our unwavering goal is a successful resolution of your legal issues, along with the utmost in client satisfaction.
At Moonan, Stratton & Waldman, our partners Kristen Prull Moonan and Amy Stratton and their team take a hands-on approach … from the very first meeting to the conclusion of your legal matter.
Our firm's roots date back three generations and we are proud of our long-term relationships with generations of clients and their families.
We often work with high-net-worth clients, using sophisticated planning strategies and advanced planning techniques to minimize estate taxes, navigate wealth transfer issues including gifting and charitable giving, develop business succession plans and more.
We are conveniently located at Four Richmond Square on Providence's East Side with plenty of free parking and handicapped accessibility.
See A Full List Of Our Services
How We Work
We appreciate that our clients come to us for our depth of technical knowledge, but also for our sensitivity to their current circumstances, which may, at times, be challenging and overwhelming.
At Moonan, Stratton & Waldman, you will find that we listen with compassion and consideration to our clients' most pressing concerns to determine the best legal strategies. We are known for finding creative solutions and, of equal importance, explaining your options and their potential impact in a way that is both respectful and understandable.
Our Mission
At Moonan, Stratton & Waldman, you'll notice we strive for the highest quality of honesty, integrity and professional excellence in everything we do.
We are dedicated to providing you with the best and most efficient legal solutions, working collaboratively with our clients and other key professional advisors. We seek to improve our performance continually; we stress the importance of quality and productivity in all aspects of our legal work.
We encourage our attorneys and staff to give back to our profession and to the communities where we work and live.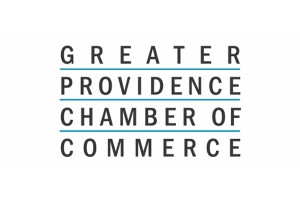 See Our Partners in Action with the Greater Providence Chamber
Estate Planning For Your Health-Finances-Assets-Heirs
View Video
Last year my mother, 91, was in a hospital with pneumonia, followed by rehab at Evergreen House Health Center. My sister is a resident at Evergreen since becoming completely disabled 3 years ago. My Mom wanted to become a permanent resident so she could be with my sister and at the same time get the extra care she needed. I hired Amy Stratton to help my family achieve this goal which has changed both my Mom and sister's lives for the better; they are both content now and happily participating in activities and living in a safe caring environment. Amy advised me every step of the way to make the transition possible. I highly recommend Amy, she is compassionate, patient, thorough and completely approachable.
Diane P.
I have had the opportunity to work with and refer MSW many times over the past three years, mostly through Amy Stratton. Amy's work is always timely and well done. Her advice and counsel is direct yet sensitively delivered. The people I have referred to her have also been extremely satisfied with her work and now refer her to others as well. I would not hesitate for a moment to refer her to others.
- Cristie A. Hanaway
I highly recommend the law firm of Moonan, Stratton, and Waldman for your Estate Planning and Business needs. I have had the pleasure of working directly with Kristen Moonan. Kristen has helped me with my personal needs as well as my clients. I feel very confident in her abilities. Kristen is very detail oriented, up to date with new laws, and is very easy to work with. The office staff is also very helpful and friendly. I feel comfortable and confident recommending this firm to anyone that needs help with their Estate Plans or Business needs.
Melissa, Financial Planner, Warwick
I received great advice from MOONAN, STRATTON & WALDMAN, LLP Kristen Moonan handled my account and was a pleasure to work with. She was patient, kind, informative and efficient. She truly is an expert in her field, exceeding my expectations. I highly recommend her to take care of your Wills, Trusts, Etc. everything was handled with the highest level of professionalism.
- Diane Langton, Cranston
I've had the pleasure to work with Amy on multiple occasions. I know that she's a lawyer dedicated to her clients and improving her service and customer experience. What I've found impressive about Amy is not only does she have substantive knowledge and understanding of the law, but she also cares. She takes the time to get to know about the problem, to think about the solution, and to do something that makes sense. She doesn't believe in "One size fits all." She wants to get the right result for the right situation. I think you'll enjoy working with Amy and her team to provide the solution that you need to solve your legal problem.
- R. Shawn McBride
I hired Amy Stratton 2 years ago to do a new estate plan for me after my husband passed away. I considered a few more "corporate" attorneys but Amy was recommended to me by a friend who had been very happy with her services and after meeting her, I had a gut feeling that she would be a good fit for me. As it turned out, I couldn't have been more pleased. She has a very gentle, compassionate and assuring manner and gave me expert guidance and advice. She patiently answered all my questions and made some excellent suggestions. I recently had the pleasure of recommending her to 2 different friends, one of whom had a very sick husband for whom Amy made a house call with her partner in order to expedite the signature of their documents. I can't imagine most attorneys providing this level of personalized service and am delighted to say that my friends were as pleased as I. I would recommend her without reservation. My only regret is that I hadn't discovered her years earlier.
- Deborah Venator
In January 2013 I received an alarming phone call at my home in New Zealand informing me that my sister had fallen seriously ill with a brain tumour and was in the hospital in Providence for surgery. I immediately rushed to her side. When asked, Amy Stratton came right away to the hospital to help Barbara with the will and the legal side of my sister's health problems. While Barbara was recovering, Amy explained to us the need to properly handle her estate, assets which included three properties in Rhode Island and New York. I had absolutely no previous knowledge nor experience with the laws in the US and those states. Amy proved to be invaluable in providing me with both advice and council regarding the will and estate planning, guiding us through all the legal intricacies. After my sister succumbed to her disease in March 2014, I felt again or even more so overwhelmed by all the incurring tasks and obligations, also as executer of Barbara's will. Amy supported me in all regards and helped ably with the distribution of the estate to the 18 beneficiaries, many of them residing overseas. At all time in this difficult period Amy's profound knowledge and professionalism and her calm way and compassion became indispensable for me.
- Kathrin Mueller